The Harp Herald
the moss harp service blog
As we head toward the holiday season, and it starts to get cold in many parts of the northern hemisphere, a question I am asked a lot is whether it is safe to move a harp on very cold days. Fortunately, as long as you take basic precautions, the answer is yes. You may...
Want to receive the Harp Herald, a monthly newsletter with informative articles on harp care, changing strings, moving, and more? Click the big red button to join the mailing list.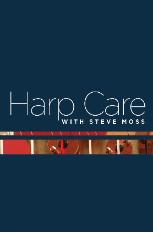 Introducing the first and only vidoe on harp care. Available on DVD, streaming or download
Learn more.
If you have already purchased the video and are looking for the free tuning chart, you can download it here.