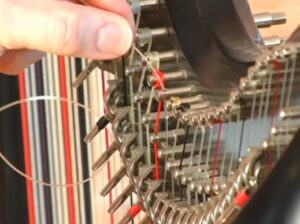 Our popular DVD, Harp Care with Steve Moss, is now available as a digital video online through our Vimeo page. You can stream it or download it to your device, and save 40% off the cost of the DVD and shipping. You can even rent it for an even lower price.
Harp Care with Steve Moss is a complete video course in basic harp care and maintenance. The video contains over 80 minutes worth of  step-by-step demonstrations and clear, concise information. In no time, you'll be able to clean, tune, restring, and move your harp like a pro.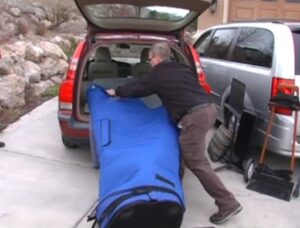 Chapters Include:
Tuning Your Harp: including detailed instructions for both lever and pedal harps
Cleaning and Maintaining Your Harp: the lowdown on safe cleaning methods
Replacing Bass Wires: No more dreading a broken wire when you can fix it yourself
Replacing Strings: Learn the techniques professionals use
Moving Your Harp With a Dolly: the keys to safe and easy moving – even on stairs!
Transporting your Harp: simple tools and techniques that make car trips a breeze
Like the DVD, the new online version is divided into chapters for easy navigation to the topic you'd like to learn about. Check it out here.