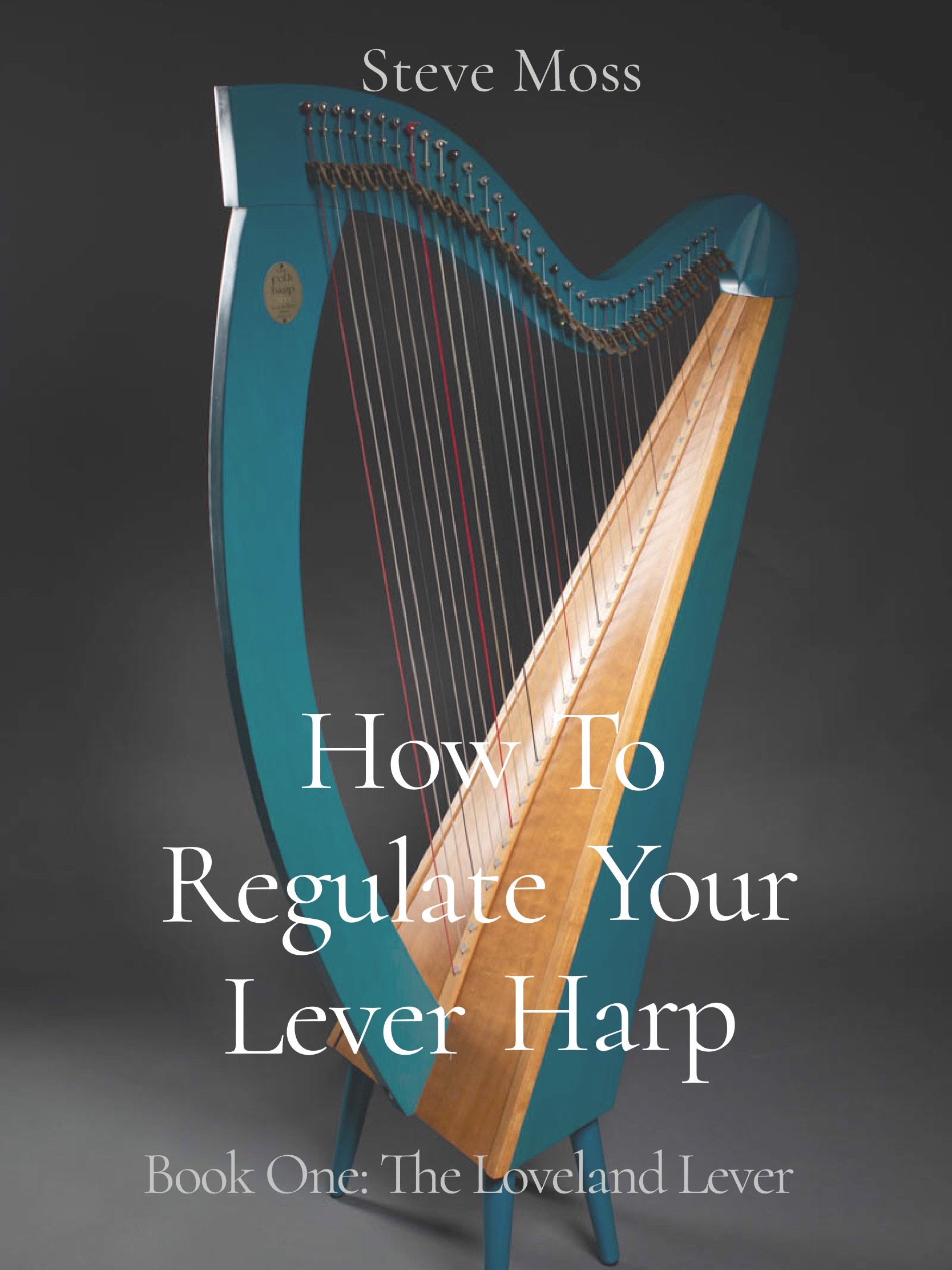 Introducing our latest product! How to Regulate Your Lever Harp, Book One: The Loveland Lever. This is the first volume in a new series of books focusing on lever harp regulation, designed for the harpist (or harpist's significant other!) who would like to service their own instrument as well as the professional technician who would like to broaden their knowledge of harp service.
Book One focuses on the Loveland lever, made by the Loveland Harp Company in (you guessed it!) Loveland, Colorado. It is the type of lever used on virtually all Dusty Strings harps, many Lyon & Healy harps from the late twentieth century, and by many other American celtic and folk harp makers over the last thirty years.
The book includes step by step instructions and over 75 photos and illustrations and covers all aspects of harp service including tools needed, regulation theory, lever setup, troubleshooting, and more. For the non-musician interested in harp regulation there is even an appendix covering the music theory basics you need to know to start regulating harps.
Here's what some experts in the field are saying about the book:
"I always thought someone should write a detailed follow up to Trouble Shooting Your Lever Harp. Steve has done it. A wonderful resource for novices of any background. Well done."
—David Kolacny
President, International Society of Folk Harpers and Craftsmen
Member: Lyon & Healy/Salvi Technician's Guild
"This is by far the best resource available for the "do it yourselfer" who wants to learn to service their own harp with Loveland Sharping Levers, or for the seasoned harp technician who wants to know more about one of the more often encountered mechanisms, to be better equipped to service harps employing them. 
My company has been installing Loveland Levers ever since they were made available and we agree wholeheartedly with the accurate and thoughtful work that has gone into Steve's excellent resource."
—Ray Mooers
Co-owner and founder, Dusty Strings Company, Seattle, WA
If your harp has Loveland levers and you'd like to know how to take care of it yourself, this is the book for you. If you don't know if your harp has Loveland levers, check out the photo below. If you have some other kind of lever, hang in there! More books are coming!
To learn more about the book or to purchase a copy in print or ebook format, visit our shop page.